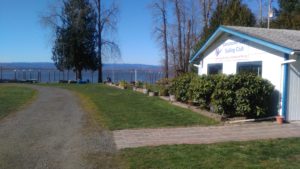 Racers, our 2019 series racing begins today, and the forecast is for sunny skies and East winds at 16mph, gusting to 26. Water levels should be about 5 feet.
Bring warm clothes, foulies, a hat and your PFDs. If you have a wetsuit today might be a good day to get it out and bring it with you. Exercise caution in high winds and very cold water... risk for hypothermia if you end up in the water is very high.
If it's still too early to think about sailing, you can still come out today and enjoy the weather, check on your boat, and catch up with your sailing friends.
Philip
2019 Commodore