The second annual DragonFlite 95 regatta was held at VLSC on Saturday, May 6th. The DragonFlite 95 (DF95) is a high-performance radio-controlled sailboat. The DF95 is the fasting growing fleet of sailboats of any kind in the United States.
We had a smaller turn out this year, with some nine competitors sailing from the north dock. We held 15 races (heats in R/C sailing terms) over a period of five hours. Our three VLSC competitors came in fourth, fifth and sixth!
Our thanks to Doug Hickman (Race Pro), Frank Bartek and Paul Gianotti (RC) for their support.
Sailing DF95's is truly fun, and the group is very supportive and light-hearted. The cost of a complete set-up (boat, sails, and R/C transmitter) is only $479.00 (VLSC members can get a discount).
We VLSC DF95 fleet invites you to come out anytime we're sailing the boats and try them for yourself!
| | | | |
| --- | --- | --- | --- |
| Place | Sail | Sailors | Total |
| 1 | 96 | Christian Thomson | 26 |
| 2 | 27 | David Anderson | 36 |
| 3 | 42 | Nelson Rolens | 46 |
| 4 | 66 | Erik Troelsen | 52 |
| 5 | 484 | Carl Peterson | 52 |
| 6 | 88 | Philip Parshley | 54 |
| 7 | 101 | Peter van der Meulen | 57 |
| 8 | 49 | Jeffrey Thornton | 58 |
| 9 | 100 | Stan McKay | 81 |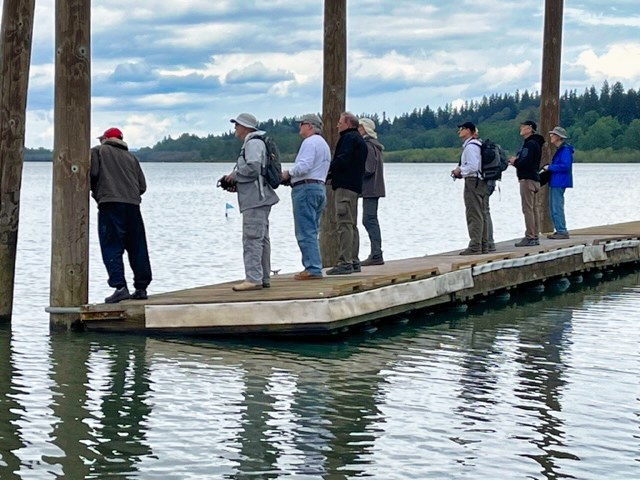 Crowding the dock during a start
The fleet on its way to the windward mark